The Notre-Dame Cathedral Basilica of Saigon was built between 1863 and 1880 by French colonists, is that the most impressive cathedral in Vietnam. Modeled on Notre-Dame de Paris and built with materials shipped over from France, the cathedral is that the religious center for Vietnam's 6.2 million Catholics.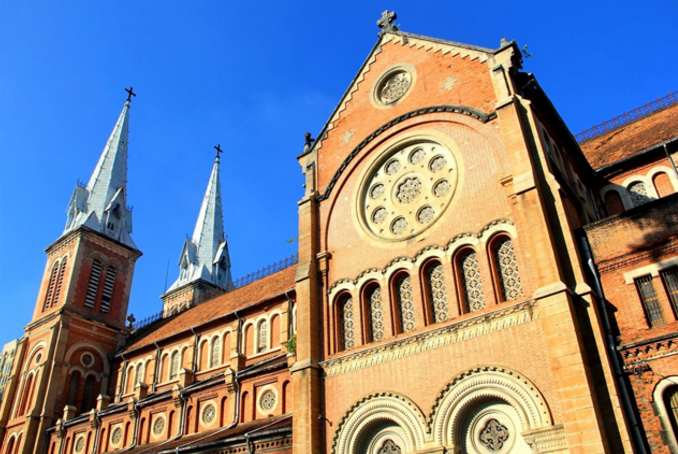 Notre-Dame Cathedral Basilica of Saigon has gone along various names over the years. It began life in 1863 as Saigon Church, built by French colonists shortly after France conquered and started to colonize Saigon. Saigon Church was a straightforward wooden construction with a nasty case of termites, which caused most damage it had to be rebuilt.
A design competition was held, which was won by French architect Jules Bourard, an expert in religious architecture. His plan was about as French because it gets: to make a smaller version of Notre-Dame de Paris, mirroring the famous cathedral's form within the Romanesque and French Gothic style.
Bishop Isidore Colombert laid the primary stone in October 1877, and also the completion ceremony was held in April 1880. Most of the materials utilized in the cathedral's construction had been shipped over from France, including bricks from Toulouse that gave the cathedral its distinct red color, as still seen today. Two bell towers were added in 1895, breaking with the look of Notre-Dame de Paris but adding greatly to the dramatic impact and therefore the height of the cathedral, which now reached up to a powerful 198 feet tall.
In 1959, a statue of Our Lady of Peace was installed outside the church, made with granite in Rome. After the statue ceremony, Saigon Church became more commonly called Notre-Dame Cathedral. In 1960 it earned the official title of Saigon Chief Cathedral, and two years later was anointed by Pope John XXIII, gaining basilica status and earning its current title of Notre-Dame Cathedral Basilica of Saigon.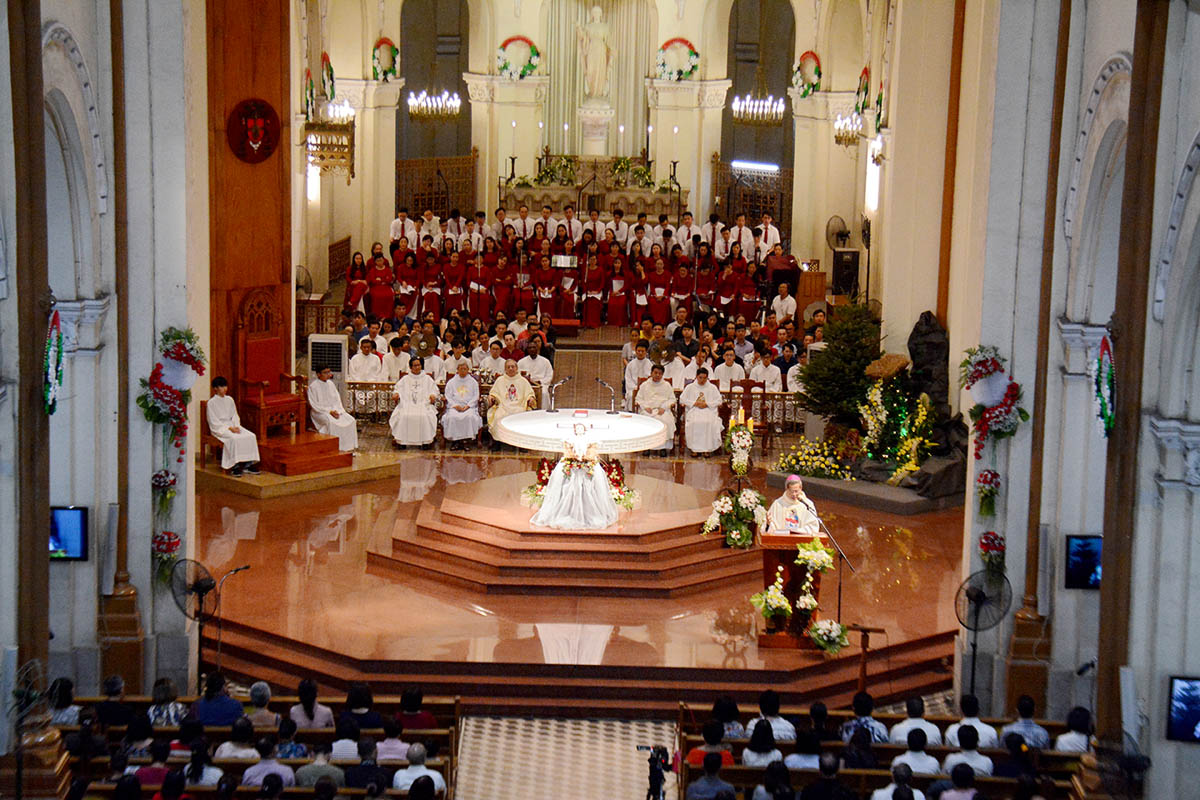 The cathedral last hit the international headlines in October 2005. consistent with some fervent witnesses, the statue of Mary Mary, located just outside the cathedral, began to cry. Apparently, a tear streaked down her right cheek, staining her granite countenance and causing thousands of individuals to flock to the cathedral to work out this unconfirmed miracle. Traffic ground to a halt all round the cathedral and therefore the police were called in to keep up order.
The stain remained for over per week, and many people came to determine it from across the country day after day. The church in Vietnam, however, couldn't confirm that the statue of mother Mary had indeed shed any tears.