Ho Chi Minh has also been crowded with thousands of cars on the road as well as millions of people on the road, as the largest and busiest city in Vietnam. It's difficult to find an exciting spot, but it's also peaceful and new, isn't it? Then, let us show you a spot you'd love to visit in Saigon, Nguyen Hue Walking Lane.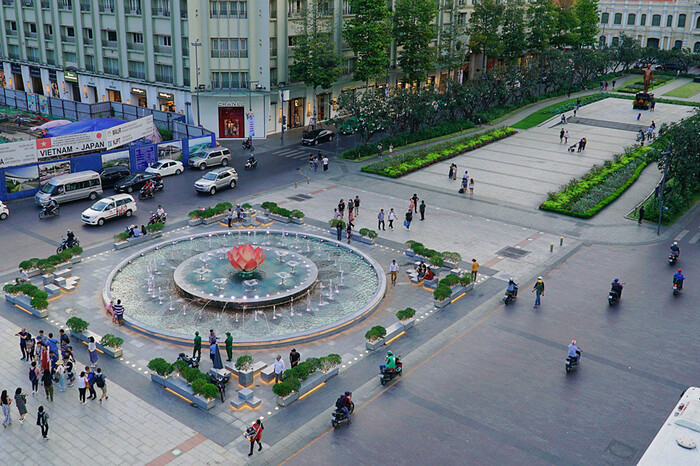 In the middle of District 1, which is a very attractive and luxurious downtown area in Ho Chi Minh City, Nguyen Hue Street is located. By heading straight ahead on the one-way Le Thanh Ton Street and turning left at the Ho Chi Minh People's Committee or driving along Bach Dang Wharf on Ton Duc Thang Street and turning right onto Nguyen Hue Street, you will find it very easy to reach here. Though its name is the pedestrian street, Nguyen Hue walking street is held on Saturdays and Sundays evening, it will prevent any vehicle from driving through but only people walking.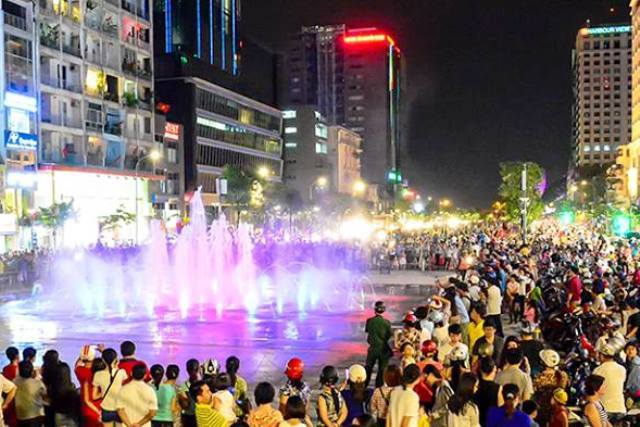 Nguyen Hue Walking Lane, which is the largest road in Ho Chi Minh City, spans 670 meters from the People's Committee building in Ho Chi Minh City to Bach Dang Wharf and measures 64 meters in width. Compared to any street in the city, what's different about this is that it is fitted with automatically operated mist-emitting systems and lined with over 200 trees and 122 wide tubs of flowering creepers. That gives the entire street a greenish landscape and eases your mind whenever you get there.
The best time to reach Nguyen Hue Pedestrian Street is in the evening, especially on Saturdays and Sundays evening, since there will be lots of interesting and entertaining activities to show off. The most notable activity is the music and dance performance. Walking along the street and hearing those fascinating sounds suddenly would make you feel curious and you will certainly join the crowd until you come to see them thanks to the nice people and the amazing songs as well as some amazing results. What's more, this is a spot where an exhibition or art gallery can also be shown, giving another part of life a moment to explore. Besides, if you pay more attention while walking on this path, without moving, you will find someone who is actually a living cosplay of a statue just standing or sitting all the time. This is the right moment for you to take a photo of them or take a picture of them.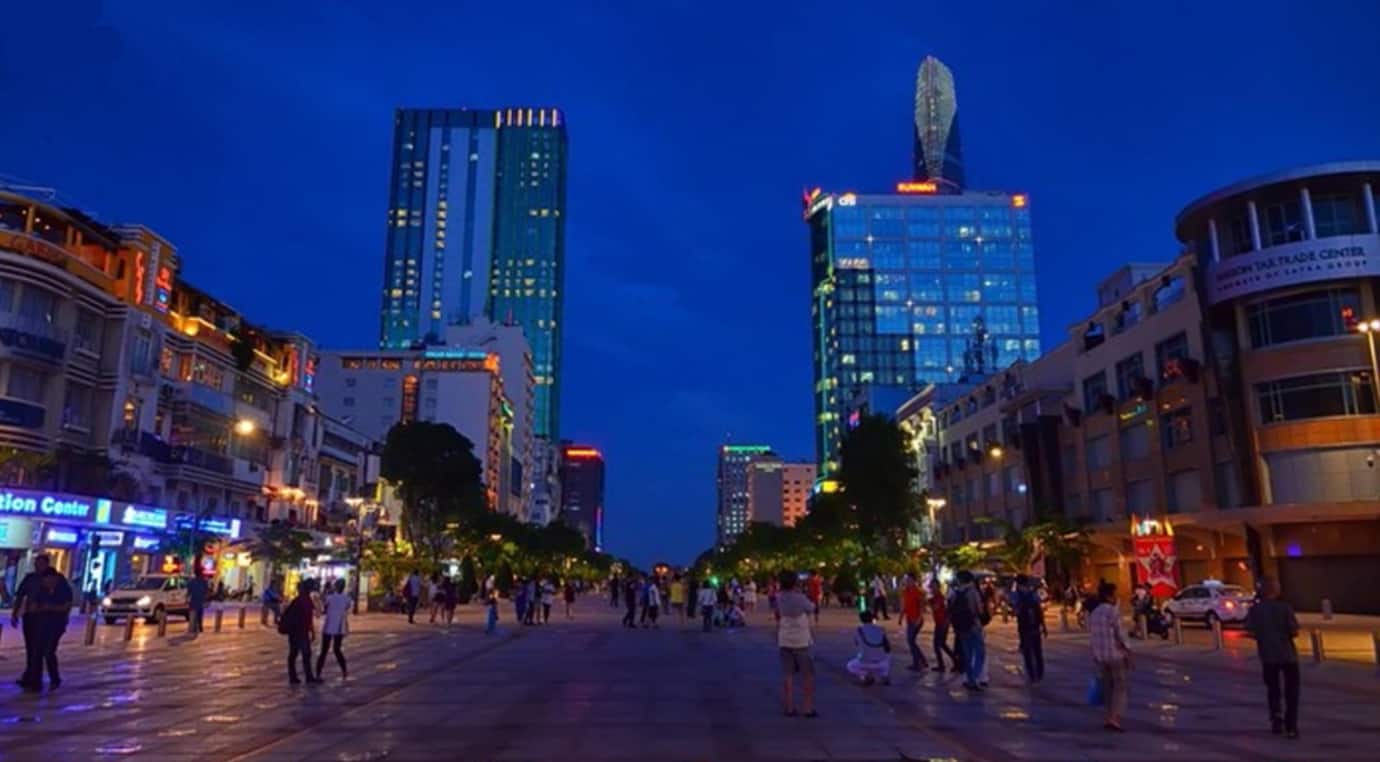 If you are wondering about the other conveniences such as food and beverages and shopping and resting, Nguyen Hue walking street can meet your satisfaction. Food stalls, restaurants, coffee shops, milk tea shops, fast food and convenient shops are situated along both sides of the road. There are several shops nearby as well as Vincom Shopping Center if you want to go shopping, where you can find such a wide variety of attractive options to suit your needs.
You would love to visit the nearby Notre Dame Basilica in Ho Chi Minh District, which takes five minutes to walk, to join the locals walking on Nguyen Hue Street, and the Opera House on Dong Khoi Street, which takes about ten minutes to enter, both of which are two of the most desirable destinations to visit.