For explorers, Ninh Binh is a playground and an oasis for nature lovers. The first capital of Vietnam was built here, and today the area is a UNESCO World Heritage Site, full of mossy pagodas, impressive calcareous karsts, and surreal landscapes. Ready to live an adventure? When you are in Ninh Binh, there are ten must-do things.\
Cruise on a Trang An or Tam Coc tour by paddleboat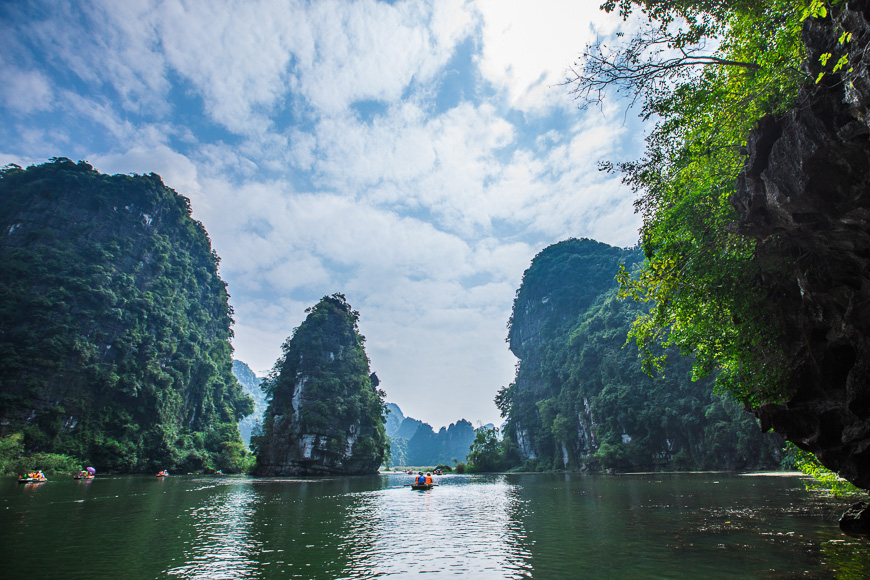 Some of Ninh Binh's best scenery is accessible by boat only. An important Ninh Binh experience is a paddleboat tour in Trang An or Tam Coc. You will be paddled along the gentle current by your own boatman or woman, in the shadow of massive, jungle-covered Karsts. At temples, the boats rest and glide under grottoes along the way.
Go temple trekking at Bich Dong Pagoda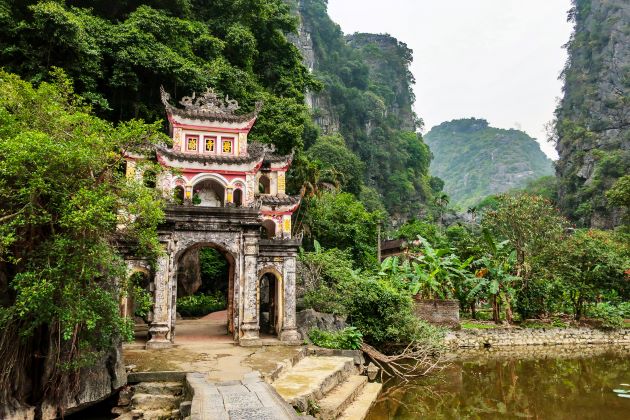 Located at the foot of a large mountain, Bich Dong Pagoda's ornate gate is one of the most iconic sights in Ninh Binh. A stone bridge spans a wide lotus pond that bursts in the summer with bright pink blossoms. A quiet courtyard and a traditional Buddhist temple are just beyond the gate. For breathtaking views, follow the stairs up and around the mountain, then check for two other temples embedded in the mountain, dating back to the 18th century.
Taste the local delicacies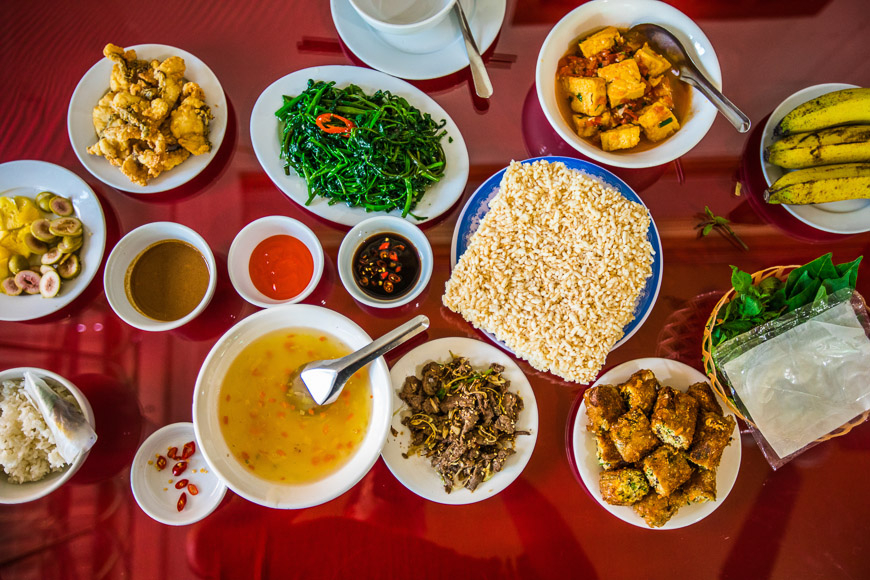 While in Ninh Binh make sure to try the province's signature dishes: com chay and de tai chanh. Com chay is a fried rice crust that is eaten or dipped in a warm stew as a tasty snack. De tai chanh is made of goat meat, the most common protein from Ninh Binh, lightly cured in lemon juice and tossed with chilies, lime leaves, and sesame seeds. Order a plate of banh cuon for a real local breakfast; fresh rice paper rolls filled with diced pork and mushrooms and served with mint and a mi;
Stroll through the Ancient Village of Hoa Lu
If walls could talk you'd want to know what Hoa Lu's brick- and vine-covered structures would say. Located just 20 minutes by car from the Trang An area, this is the site of Vietnam's very first capital city. In the 10th and 11th centuries, Hoa Lu reached its height, when the surrounding Karst landscape provided natural protection from invaders. You can walk today through two remaining atmospheric structures from the old citadel. You will be taken back in time by the compound's leaning archways, layered banyan trees, and rolling brick courtyards.
Conquer the Hang Mua Top
Mua viewpoint is situated at the top of a steep mountain, but the views are worth the 200,000 VND ticket, and the 500 steps up. From the top, you will be rewarded with a 360-degree view of Tam Coc valley. The viewpoint is often shrouded in mist, but wait for it to clear, and you will marvel at the patchwork quilt below and weaving in, out, and around the ancient karsts of green rice fields.
Book a local homestay
While the city of Ninh Binh is perfect for beer corners and local restaurants, the Trang An and Tam Coc homestays will treat you with sweeping rice paddies and lush scenery just a short cycle away. The helpful locals of Ninh Binh will be glad to provide you with inside tips on the destination. Try Emeralda Resort, Chez Beo, or Nguyen Shack for a memorable escape away from the action.
Wander the Bai Dinh Pagoda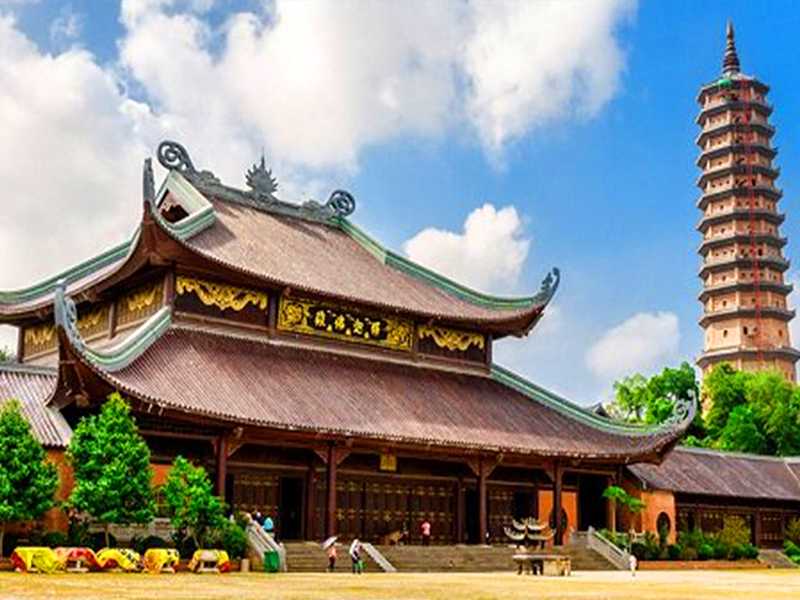 Bai Dinh Pagoda is an enormous complex and the largest Buddhist temple in Southeast Asia. A noted pilgrimage stop for Vietnamese Buddhists, and complete to overflow during Buddhist holidays, is this unique attraction. To see the entire site, you'll need plenty of time. Thousands of Buddha statues, elaborately carved bells and a 13-story watchtower, offering sweeping views of the countryside, are supposed to amaze you.
Hop on a motorcycle tour
A motorbike tour is always a great idea in Vietnam. In Ninh Binh, you'll get to know the backroads of Ninh Binh and snag an inside look at how the people in this area live. Ninh Binh's towering limestone karsts and vast paddy fields whizz from the seat of a motorcycle, as does the local wildlife—climbing goats, placid water buffalo, and flocks of ducks—in a flash of bright green and dark grey. You can book Tommy's Service for a personalized history experience if you don't drive.
Go for a hike in Cuc Phuong National Park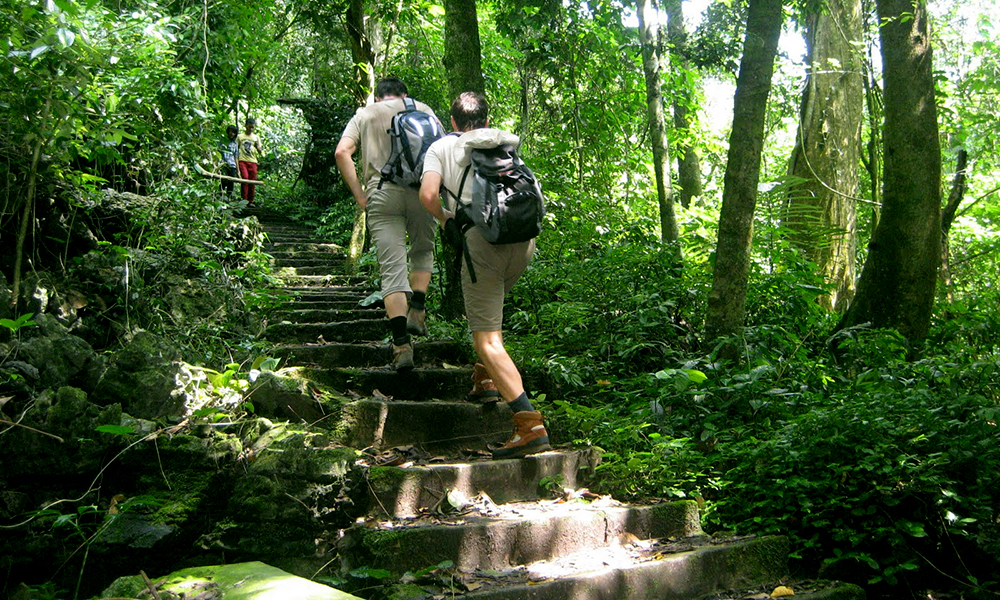 Only an hour away from Ninh Binh City, Cuc Phuong is one of the oldest national parks in Vietnam. A ticket is just 20,000 VND to enter the park. There will be several stops to choose from inside, including reptile and primate rehabilitation centers, and trails inside the national park to visit a clutch of ancient trees, some over 1,000 years old. For a rejuvenating hike through the forest, set aside half a day, then reward yourself with a local lunch within the park.
Explore the Van Long Wetlands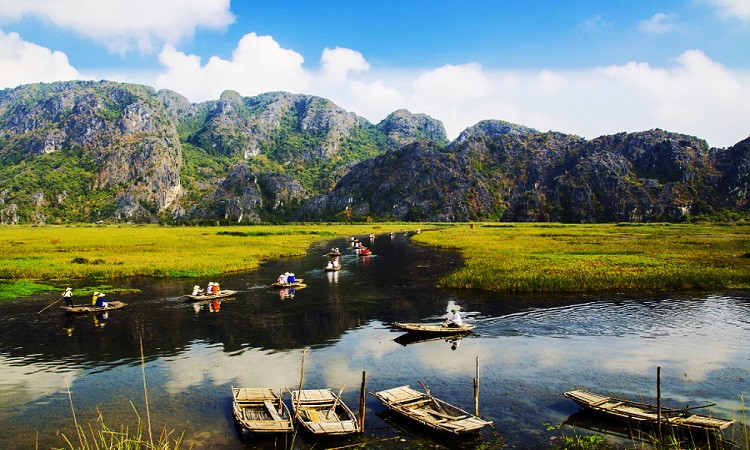 The Van Long Wetlands, set in the shadow of a huge limestone mountain, is a magical marshy reserve. Among bird watchers, the reserve is highly common and home to a wide range of feathered friends. To explore remote scenery, book a boat tour and gain a special glimpse into this serene environment.