The architectural emblem of Ho Chi Minh City is Ben Thanh Market, with its famous clock on the facade of the southern gate. For all visitors to the city, both Vietnamese and foreigners, it is a must see.
Located in the center of Ho Chi Minh City, Ben Thanh market is the largest and busiest in the southern megalopolis. Ha Minh Hong, Professor of History at Ho Chi Minh City University of Social Sciences and Humanities, says: "Ben Thanh market was on the bank of the Ben Nghe river in the early 19th century." Since the market is situated next to a pier, which means Ben is called Ben Thanh in Vietnamese and a citadel or Thanh in Vietnamese.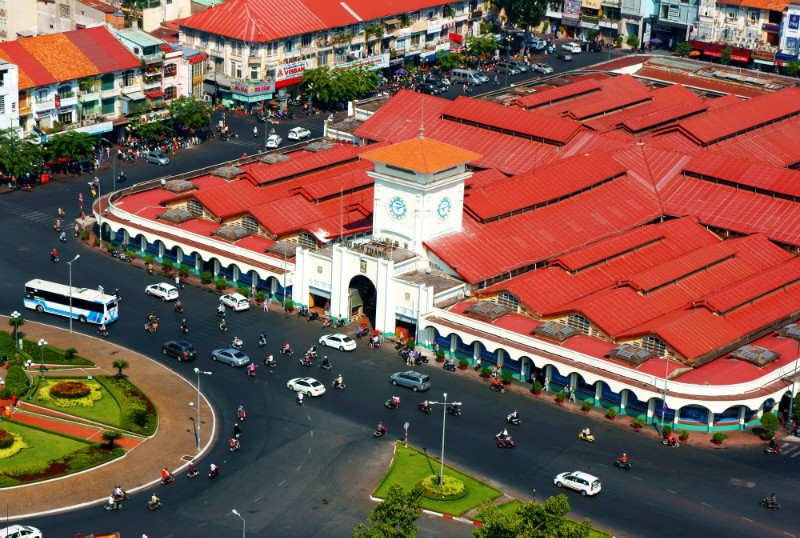 At that time, the market was built with a thatched roof made of wooden walls. It was along the bank of the river in a prosperous region. In 1859, the market was totally ruined when French troops invaded Gia Dinh. The following year, on this location, the French developed a market with solid-walled houses and brick roofs.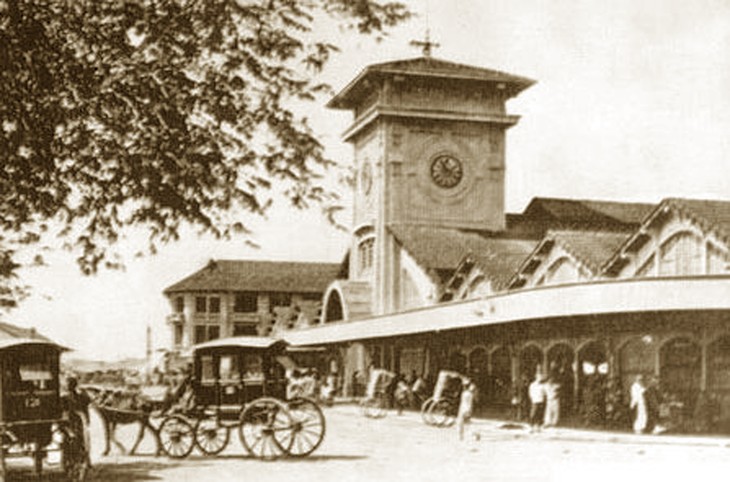 The French decided to choose a new place in 1912 to create a market to meet the demands of the growth of the town. They chose a location near My Tho railway station, which is now Saigon Bus Station, and on this site, a new market was established. In March 1914, it was inaugurated and renamed Ben Thanh. Ben Thanh Market underwent a substantial restoration in 1985: the roof, the stands and stalls were redesigned. Only the clock tower at the southern gate remained intact. The market today occupies more than 13,000 m2 and has four main gates: the southern gate overlooks Quach Thi Trang Park, the eastern gate overlooks Phan Boi Chau Lane, the northern gate overlooks Le Thanh Ton Road, and Phan Chu Trinh Street leads to the western gate.
An significant architectural icon of Ho Chi Minh City is the more than 100-year-old Ben Thanh market. Khuong Van Muoi is an architect:"A special architectural site is the business." The clock tower reminds us of the city of Ho Chi Minh. It is covered by awnings made of concrete to protect against the heat. This is original architecture that is best suited to the tropical environment here.
There is a small temple in the clock tower at the southern gate, where market traders come to pray for luck every day. There are approximately 1,500 stalls on the market selling items of all sorts, ranging from household products to luxury products to specialties in the surrounding areas of Ho Chi Minh City. This market brings together 6,000 traders and receives some 10,000 tourists a year.